The legal fight with BLM has already cost us thousands of dollars, just to procure the relevant documents and paperwork and to retain a lawyer – and we've not even seen the inside of a court room yet! Needless to say, any donations will be
GREATLY
appreciated! But, if you are experiencing financial hardship yourself, please don't send us any money! Just help us spread the word instead!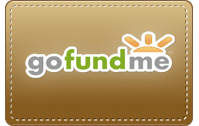 Sugar Pine Mine Legal Fund
PayPal Sugar Pine Donation Page
Checks and Money Orders should be make payable to
Rick Barclay
and sent to -
Rick Barclay
PO Box 3397
APPLEGATE, OR 97530
Third, spread the word far and wide! Talk about the situation on your blog, YouTube channel, Twitter or Facebook page, link to the
Sugar Pine Mine Website
or to
Kerby Jackson's Facebook Page
or to the Sugar
Pine Mine Facebook
page. Whichever method you chose to use to help us get the word out, please use ONLY the information on this website, or those two Facebook pages - these are the ONLY accurate and truthful sources of information available, because, unfortunately, no one in the media is reporting the story correctly. This case is about property rights, NOT mining.
Here are all the relevant pages for you to link to and bookmark to keep up-to-date with the daily happenings at the Sugar Pine Mine -
Kerby Jackson's Facebook Page (Sugar Pine Mine Spokesman, Archivist & Historian)
Sugar Pine Mine Website & Blog (same site)
or
What's Going On in Galice?
Sugar Pine Mine Legal Fund Donation Page (Donate via GoFundMe, PayPal, check or money order.)